An Overview of FATE's MSME Policy Advocacy Activities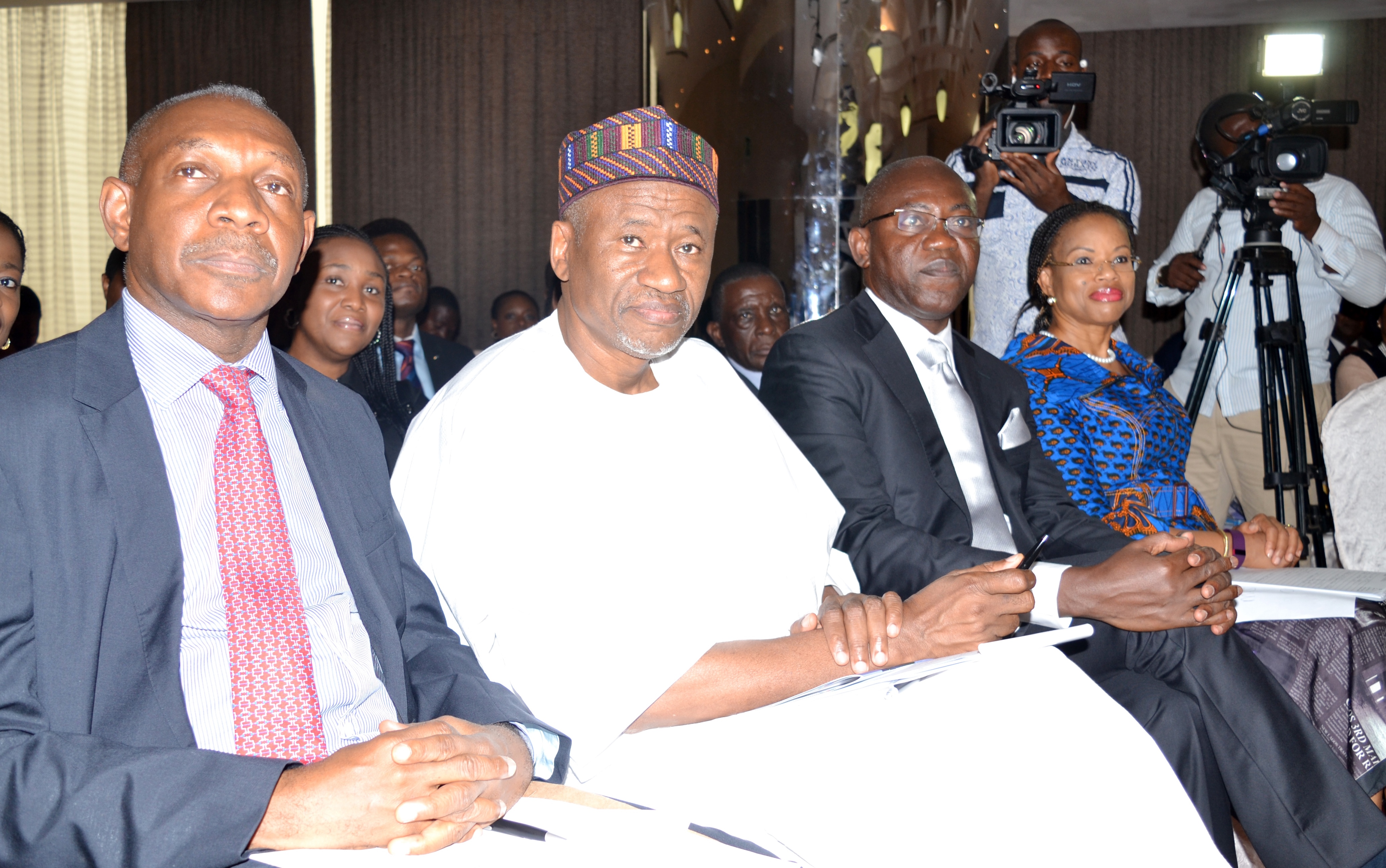 The Inaugural FATE Policy Dialogue Series on Entrepreneurship which held on the 3rd of December 2015 with the theme "Positioning SMEs for Growth: How to ensure Nigerian SMEs thrive Despite Economic Headwinds" brought together key MSME Policy makers and stakeholders within Nigeria to discuss the challenges within the Nigerian business environment and proffer solutions. From that dialogue, key agreements were developed which have influenced our current MSME Policy Advocacy focus. Over the past months since the dialogue, we have been engaging in policy advocacy activities around key themes from the dialogue that impact Micro, Small and Medium Enterprises (MSME) growth and development in Nigeria. These activities are summarized below:
MSME Tax Advocacy
With taxation policies and compliance issues emanating as a major challenge faced by MSMEs in Nigeria at our policy dialogue series and against the backdrop of the dipping economic situation in Nigeria, we have embarked on a couple of initiatives geared towards MSME Tax Policy advocacy which include the following:
Tax Compliance Session: In a bid to make MSMEs more informed about tax compliance requirements and highlight the challenges MSMEs face, FATE organised a session on "Tax Compliance Requirements for MSMEs in 2016" in February this year, which had Mrs. Adetola Aibangbee, Associate Director, Tax, Regulatory & People Services, KPMG and Mr. Adebayo Ayodele, Director, New Growth Areas, Lagos Inland Revenue Service (LIRS) as speakers. For a detailed account of the session, read the full report here and watch the full video here
Tax Policy Advocacy: FATE Foundation signed on to a coalition with the Nigerian Association of Small and Medium Enterprises (NASME) and DFID's Enhancing Nigerian Advocacy for a Better Business Environment (ENABLE) to advocate for key changes in MSME tax policies. Drawing from the recommendations at our December 2015 policy dialogue, some of the tax policies advocacy areas presented to the coalition include the following:

Overhaul of the MSME Tax Framework in Nigeria;
Introduction of 3 – 5 years tax holidays for start-ups;
Constitutional support for the implementation of supportive MSME Taxation policies in Nigeria;
Introduction of a one-stop information portal that provides thorough information on taxation processes and calculations in Nigeria;
Introduction of specific tax laws that protects small businesses;
Downward review of Company Income Tax(CIT) for small and growing businesses; and
Elimination of multi-taxation and a strengthening of the Joint Tax Board.
Buy Made in Nigeria Campaign: As we advocate for favourable tax policies, we are in the process of collaborating with the Manufacturers' Association of Nigeria (MAN) and ENABLE to promote the "Buy Made-in-Nigeria campaign. Some of the considerations in this regard include: the review of the Procurement Act and a drive to ensure Government patronizes local businesses in Nigeria, thereby setting the tone for others to follow in the Buy Made-in-Nigeria campaign; and a push for anti-smuggling and anti-counterfeiting policies.
How can you be involved?
Engage with us: Are you a Nigerian MSME stakeholder actively involved in the Nigerian MSME space? We welcome your suggestions and recommendations regarding our MSME policy advocacy activities. As your recommendations come in and as progress is made, we will keep you updated.
Access valuable information on our website: Our 2015 Research Report and Fact Sheet on the Nigerian MSME Policy Environment are available for free download on our website – www.fatefoundation.com.
Plan to Attend: Our 2016 Annual FATE Policy Dialogue Series on Entrepreneurship is scheduled to hold on the 29th of September, 2016 by 10.00am at Four Points by Sheraton, Lagos. Registration is required and can be done via email at policy@fatefoundation.com or by visiting www.fatefoundation.com/pds to find out more details about the programme.