Alumni Spotlight: Growing a Children's Comic Publishing Business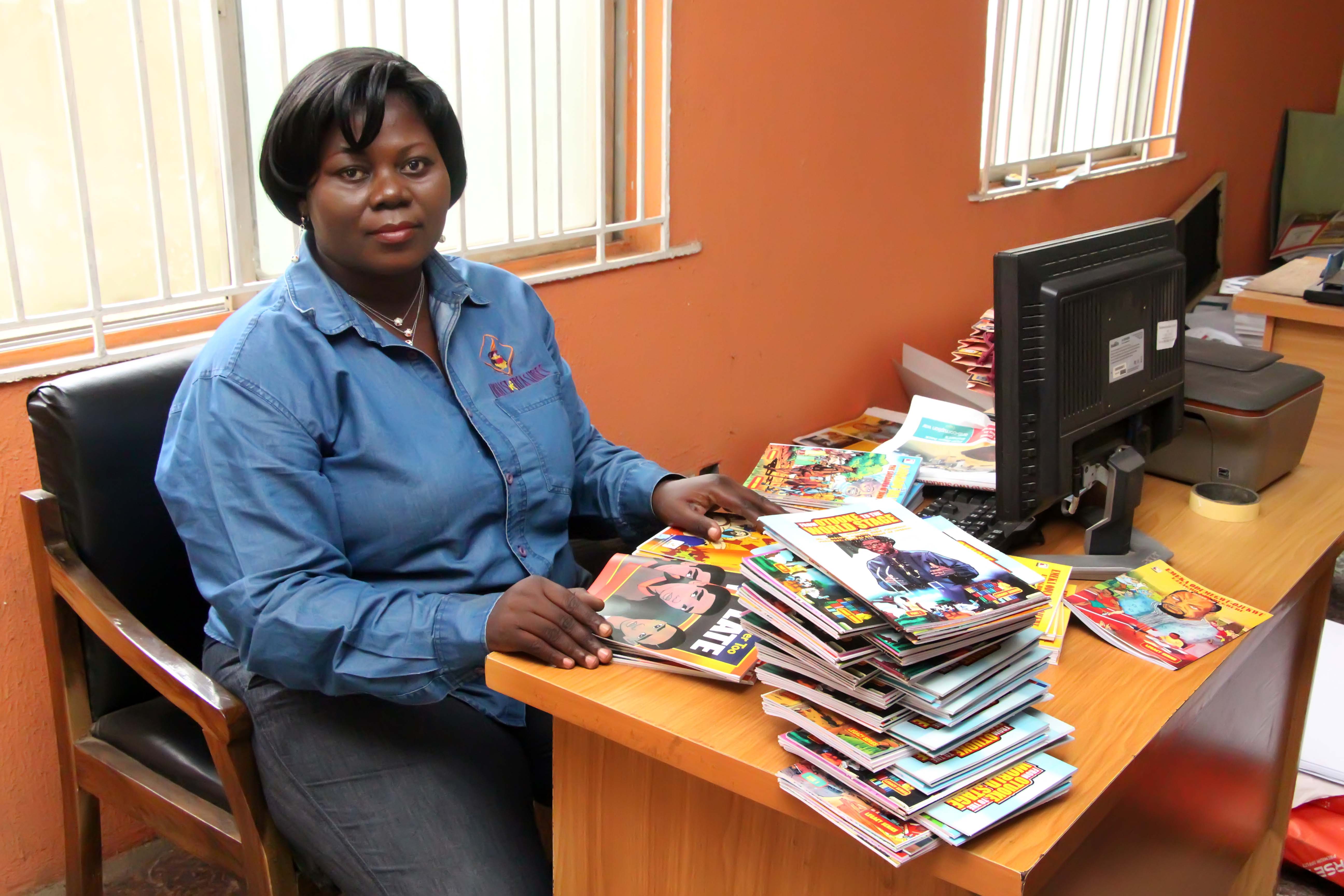 Our FATE Alumni Spotlight of the week is Aderonke Adeyemo, the co-founder of House of Treasures Comics; a company that publishes educational comic books for children. Aderonke is a trained and experienced educationist. She studied English and Social Studies from a College of Education and went on to study English Language at the University of Benin. She is also a graduate of Fate Foundation's Aspiring Entrepreneur's Program, Class 32, 2009. For the past 8 years, Aderonke and her husband have written and published lots of story books on health, African folktales and biographies, as well as bible stories in a comic style towards providing a learning and entertainment reading adventure for children. Their goal is to educate, entertain and encourage a reading habit in children towards helping them grow into morally upright and responsible adult and leaders in the community.
Before commencing their business, Aderonke and her husband were primary school teachers, a profession they are passionate about. However, they soon discovered the poor reading habits in children as they could see the difference between the few students who were readers and those who were not. The challenge they identified was that the Nigerian primary school curriculum didn't have a lots of good, indigenous and entertaining story books that were specifically designed for primary school students. Therefore, in order to tackle this challenge, in 2008, they started their publishing business by providing indigenous and entertaining comic books for primary school students.
At the early stage of their business, they had just two people: Aderonke and her husband. Her husband focused on writing of stories while Aderonke herself was in charge of sales and marketing of the comic books they produce. They particularly ensured their story books cover interesting topics and history of Africa that were not included in the Nigerian primary school curriculum. They started the business with a laptop which they saved to buy and operated from their home while they worked with external illustrators and printers that they paid from their family savings. Their primary mode of sales of the comic book was at the roadside. However, they soon realized that selling their comic book by the roadside was not going to be sustainable for the business. So, considering the poor sales of the comic books, they decided to use bookshops such as Bible Wonderland, Laterna and others as an avenue to sell their books so as to reach more children and increase sales.
In 2009, Aderonke participated in FATE Foundation's Aspiring Entrepreneurs' Program, an experience she describes as a turning point for her publishing business. It was during the training that she learnt about business structures and processes, and the need to have a proper accounting system. She noted that before attending the training at FATE, she wasn't even sure of how much sales that her business was generating due to a lack of proper book keeping and accounting system. It was also during the training that she first learnt about creating a business plan, and with guidance from FATE Foundation, she was able to create a business plan for her publishing business. She also added that an important impactful session in the training was how to raise funds; a skill that she has used to turn her business around.
After the initial family savings with which she started her business, Aderonke has accessed microfinance loans to expand her business. From the new knowledge and skills she learnt from the FATE's Aspiring Entrepreneurs' Program, she was able to identify that primary schools were her target markets thereby repositioning her business to directly supply her published comic story books to private primary schools in Lagos and Ogun states. This significant strategic move alone significantly boosts her sales from an annual turnover in thousands to millions. In 2012, Aderonke was one of the beneficiaries of the Federal Government Youwin fund with which she expanded her business. With this fund, she has been able to secure her own print press and illustrators. Her business presently prints and publishes all their books.
She highlighted some of the challenges faced by the publishing industry in Nigeria to include lack of access to funds to procure the heavy machineries that are needed for quality print. She added that when publishers have to depend on other printing press to print their books, it impacts on their margin and reduces the competitiveness of their products in the market. The other challenges she highlighted are the epileptic power situation in the country and the lack of trained, skilled and reliable human resources.
Today, Aderonke continues to run her business which she started with a family savings. She continues to attend other training programs to boost her knowledge. She also attributes her business success to the guidance she has received from her mentor, Mrs. Folasade Adefisayo, the former Executive Director of Corona Schools. Her role model in life is Pastor Adenike Adeyemi who inspires her a lot. Her business currently has 21 full time and contract staff and supplies over 60 primary schools in Lagos and its environ, with an annual turnover of 15 million naira
In the next 5 years, Aderonke projects her business to have expanded to about 100 staff serving and supplying children's book to at least 50 primary schools in each of the 36 states in Nigeria with an annual turnover of 300million. She also plans to begin to animate her comic story books and publishing them online. The publishing firm currently has plans to transcribe her books to other languages spoken across Africa towards making them available for the use of children in other West African countries.
Aderonke sees entrepreneurship as the building block of the economy and as. such wants the government to provide a more conducive environment for businesses to start and grow by ensuring stable power, easy and timely access to low interest loan/funding for entrepreneurs. And finally, to aspiring and emerging entrepreneurs, Aderonke added that "to be successful in business, you must value and leverage on your network, attend trainings to bridge the gap in business knowledge and skills, and find and listen to a good mentor for accelerated growth."
For more information about House of Treasures Comics, you can like them on Facebook at House of Treasures Comics. You can also send them an email houseoftreasurescomics@yahoo.com or call 0805 593 0671.