Highlights of the 2019 Fate Post Election Business Outlook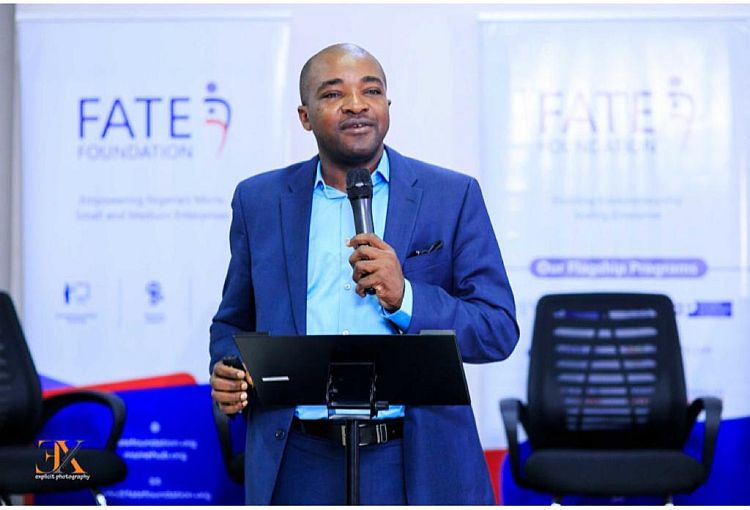 FATE Foundation's session on "The Post -Election Outlook for the Nigerian Business Environment" took place on Thursday, April 11, 2019. The session was well attended by about 90 of FATE Foundation's Alumni entrepreneurs.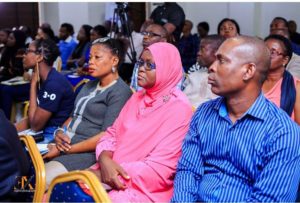 The Keynote Speaker was Mr, Niyi Yusuf Managing Partner, Verraki Partners.
The Speaker on Tax matters was Mr. Kenneth Erikume Partner, PWC.  
The Panelists were, Ms. Odunolowa Longe Co-founder & CEO DIYlaw and Ms.Lanre Oniyitan Founder & CEO W Holistic Business Solution.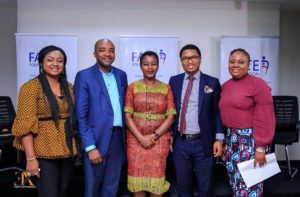 The key highlights from the session are as follows:
Mr. Niyi Yusuf, Managing Partner Verraki Partners, gave a presentation titled "The Post- Election Outlook for the Nigerian Business Environment" and some of the key takeaways include:
With the re-election of President Mohammed Buhari, Nigerians should expect that there will be faster implementation of the Economic Recovery and Growth Plan (ERGP).
There will be stability and continuity in government policies and ongoing projects.
In the immediate term, business will most likely be as usual until the 2019 Budget is signed and a new cabinet is sworn in.
Mr Niyi's advice to MSMEs  with regards to their businesses are as follows:
To ensure that they position their businesses in sectors that attract spend. According to him, the sectors to focus on include, food, shelter and clothing; as these sectors account for about 82% of disposable income.
Ensure that their businesses are meeting needs and not wants.
Differentiate their business to ensure that they are providing value.
Be disciplined in their spending especially in the areas of recruitment and asset acquisition.
MSMEs should outsource components of their businesses to save cost
Spend more resources on marketing and creating awareness for their products and services.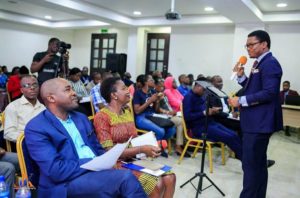 Mr. Kenneth Erikume, Partner, PWC gave a presentation titled " Fiscal Trends– Preparing for the Tax Man". He informed the audience on what to expect from both Federal and State Tax authorities in the coming year. Some salient points he raised are as follows:
That Nigerians are relatively undertaxed even at the current VAT rate of 5%. Nigeria's VAT to GDP ratio is 5% which is quite low compared to other African countries like South Africa and Ghana whose VAT to GDP ratio are 20% and 16% respectively.
With regards to Nigeria, he expects that VAT will be increased to cope with budgetary needs.
For upcoming tax trends in Nigeria we should expect that the Federal Government will work closely with businesses to ensure accurate revenue reporting.
MSMEs are advised to ensure that personal spending is separated from business spending and financial records are well kept.
MSMEs are to avoid paying illegal tax settlements and pay their taxes to the right collecting authority.
Ms. Adenike Adeyemi, ED FATE Foundation facilitated the Q&A session with a panel comprising of the speakers and panelists. The questions asked were in areas related to Tech trends, Financing for businesses, Corporation laws and Taxes.
Recommendations from the Panel session to the MSMEs are as follows:
Taxes:
VAT is expected to increase as well as the Tax authority's tenacity in ensuring  taxes are collected. Therefore, MSMEs should keep their books in order and file returns as at when due.
MSMEs can hire a tax consultant only if necessary and use some recommended tax apps to help them manage costs.
Regulation:
New regulatory conditions to help businesses run efficiently and improve the ease of doing business in Nigeria will soon be passed into law.
MSMEs should run responsible businesses from start by ensuring that they follow all the business operating guidelines as stated by law.
Businesses already in operations should conduct an internal audit and fix issues in order to be right with the law.
Finance:
Credit is available for MSMEs but they have to do a proper needs assessment before requesting for such funds.
MSMEs can also look for alternative sources of funding like pre-payments from customers.
MSMEs are advised to run on a budget. Budgets should be made based on experiences from 2018. Budget planning should not be too optimistic, income should be understated and expenses overstated to help cope with uncertainties.
Staff costs and regulatory costs should also be managed as this may escalate due to the expected implementation of the new minimum wage and tax laws.
Markets:
The food and payment industries are attractive areas to start businesses in this year.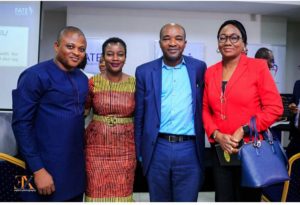 Ms. Adenike Adeyemi, ED FATE Foundation brought the session to a close by advising the alumni to visit msmehub.org to get information to help them grow their businesses and to also be engaged with groups, associations and communities within their industries to keep them up to date with market trends.
For articles and advise on tax, legal and funding affecting MSMEs visit msmehub.org.