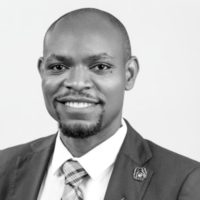 Akinwande Akinsulire
Scale Lead
Akinwande is an experienced Management Consultant with specialization in Business Analysis, Business Process Improvement, Strategy Formulation, and Human Capital Development. His consulting practice boast of top brands in the Energy, Telecoms, Financial, FMCG and Public sector.
At Fate Foundation, Akin oversees the development and delivery of key enterprise accelerator programmes leveraging his vast experience in scaling businesses. Prior to joining Fate Foundation, Akin worked as a Principal Consultant at Nerilus International; Program Director at Global Analyst Academy; and a Management Consultant at Ciuci Consulting.
Akin is an alumnus of Project Management College UK and Daystar Leadership Academy. He is a Certified Management Consultant (CMC) by The International Council of Management Consulting Institutes. He has also attended specialized programs provided by University of Pennsylvania (Wharton Business School), Young African Leadership Initiative (YALI) Network, IBM Analytics University among others.