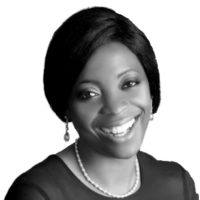 Bolaji Agbede
Group Head, Human Resources, Access Bank Plc
Bolaji is a well-experienced professional with over 20 years' experience in the financial sector. She joined Access Bank Plc in 2003 and currently serves as the Head, Group Human Resources where she leads the Bank's reputable human capital. She is renowned for her unrivalled passion, strong leadership qualities, enthusiasm for learning and change,as well as flair for driving excellence through employees.
She serves on the Board of several credible non-governmental organizations including ROWAA Widows Initiative and Propel Grad, amongst others. She also lends herself as a speaker/facilitator at trainings, workshops, seminars and conferences focused on women economic empowerment and career development.
Bolaji holds a BSc in Mathematics & Statistics from University of Lagos and an MBA degree from Cranfield School of Management, United Kingdom.She has also received various Top Management trainings at several leading institutions including Harvard Business School, Kellogg School of Management, Ross School of Business, IMD and London Business School.