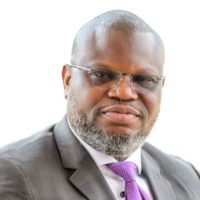 Ibrahim Salau
Managing Director, Environmental Accord Limited
Ibrahim Salauis an accomplished environmental, social and energy management expert. He trained as a chemical engineer at the University of Lagos, earning a BSc. (Hons.) in 1992 and a master's degree in 1996. He has led, managed, coordinated and executed several (over 500) environmental, social and energy management projects in Nigeria and Ghana.
He is a member of several professional organizations including the prestigious International Association of Impact Assessment (IAIA), the Institute of Environmental Management and Assessment (IEMA), the Association of Energy Engineers (AEE), the Air & Waste Management Association (AWMA) and the International Society for Sustainability Practitioners (ISSP). He has accumulated field experience of over twenty (20) years and has written and presented several papers at workshops and seminars in Nigeria, South Africa and the United States of America. He is a member of the Council for the Regulation of Engineering in Nigeria (COREN).
Ibrahim is an alumnus of the Aspiring Entrepreneurs Program (AEP 4 Class of 2002) where he wrote the first business plan for Environmental Accord Limited. On December 3, 2009 at the MUSON Centre Lagos, Ibrahim received the award of the FATE Alumni Model Entrepreneur (FAME) for 2009.