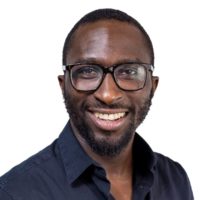 Seni Sulyman
Venture Builder and Operator
Seni Sulyman was the immediate past Vice President of Global Operations at Andela, a venture-backed company that builds high-performing engineering teams with Africa's most talented software engineers. Seni was responsible for Andela's delivery operations function and oversees Andela's Africa operations across Nigeria, Kenya, Uganda, Ghana, Rwanda and Egypt. Seni was previously Country Director of Andela Nigeria. Under his leadership, Andela achieved several milestones including building and scaling a high performing cross-functional team, growing the organization by over 400% in two years, receiving the US secretary of state Award for Corporate Excellence, and creating an excellent culture that projected Andela Nigeria to #1 Best place to work in Nigeria and Africa.
Before Andela, Seni built and operated a new business jet airline serving Lagos, Abuja and Port Harcourt at Bristow Group, with an industry-leading 98% on-time-departure record. His prior career spans across roles at Bain & Company in Chicago, where he helped a CPG company identify half a billion dollars in cost savings; at HP in Silicon Valley, where he developed a strategy to grow the revenues of the multi-billion-dollar technology services division; at Cardinal Stone in Lagos, where he identified efficiencies in the operations of an oil and gas marine logistics company; and at Konga in Lagos, where he worked on several strategic projects during Konga's early growth.
Seni is passionate about building an ecosystem of exemplary African businesses and leaders. He has an MBA from Harvard Business School and a Bachelor's degree in Electrical Engineering from Northwestern University.