Tax Compliance Requirements for MSMEs in 2016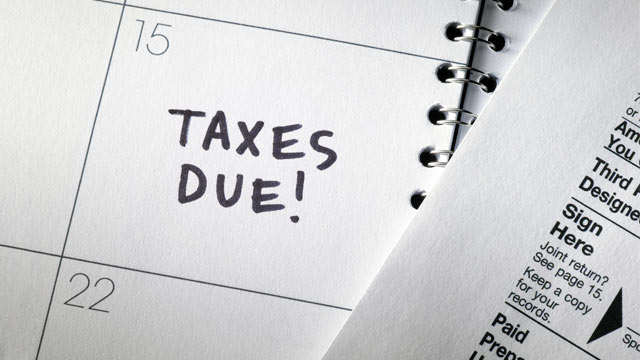 With dwindling Government revenue, there are clear indications that the Nigerian Government will embark on an aggressive pursuit of tax remittance in 2016 to finance its projects. The Minister of Finance, Mrs Kemi Adeosun while speaking at the Federal Internal Revenue Service (FIRS) 2016 Corporate Strategy Retreat with the theme "Optimising Non-oil Tax Revenue Collection through Compliance and Enforcement", stressed that the nation was dependent on revenue from FIRS to fund the national budget. Earlier, the comptroller-general, FIRS, Mr. Tunde Fowler, while speaking at the same event disclosed that FIRS' proposed revenue target for 2016 was N4.956 trillion.
Against this backdrop, it is imperative for entrepreneurs to understand tax compliance requirements and prepare to comply to avoid entanglement with the law. FATE Foundation's Alumni Knowledge Building Session for the month of February focused on "Tax Compliance Requirements for MSMEs in 2016" and had Mrs. Adetola Aibangbee, Associate Director, Tax, Regulatory & People Services, KPMG and Mr. Adebayo Ayodele, Director, New Growth Areas, Lagos Inland Revenue Service (LIRS) divulge information on taxes and compliance requirements for business owners.
There are a number of taxes that Small and Medium Enterprises (SMEs) in Nigeria are required to pay by law and they classified under Federal or State Taxes depending on the sector in which they operate. These taxes are listed below:
Federal Taxes include:  Companies Income Tax (CIT), Withholding Tax (WHT), Tertiary Education Tax (TET), Petroleum Profits Tax (PPT), Value Added Tax (VAT), Capital Gains Tax (CGT), Personal Income Tax of: Members of the Nigerian Armed Forces, other than civilians, Individuals resident in Abuja, officers of the Nigerian Foreign Service and non-residents who derive income or profit from Nigeria
State taxes include:   Personal Income Tax (PIT), Withholding Tax (WHT), Capital Gains Tax (CGT), Stamp Duties, Consumption tax,  Other Statutory levies such as: Land use Development levy, Social Service Contribution levy, Produce Sales Tax Stamp Duties Charge, Entertainment Tax, Economic
A good knowledge of these taxes and the sort of businesses they are applicable to could be a helpful factor in deciding the investment vehicle to adopt when considering running a business venture. For instance, if you choose to operate as a Limited Liability Company, you will be subjected to 2 layers of taxation; company income tax at 30% and Tertiary Education Tax at 2%. When you pay yourself dividend, you will also be required to pay 10% totaling 42% but as an Enterprise or Partnership, your maximum tax burden is 24%.
Also, as a company there are strict regulatory requirements e.g. you must have audited accounts but as an enterprise this is not mandatory although it is advisable to have these accounts. There are also statutory obligations that companies must adhere to e.g. they must file at Corporate Affairs Commission, get an auditor, file tax returns within a certain period etc but these obligations are not mandatory with enterprises. Also, companies are not easily dis-solvable unlike partnerships. On the flip side, lien can be placed on your personal assets if you run an enterprise and there are restrictions on partnerships as you can only have a maximum of 20 partners. Some Federal and State taxes and their compliance regulations include:
Companies Income Tax (CIT)
Company Income Tax is levied on profits accruing in, derived from, brought into or received in Nigeria. The principal law for this Tax is the Companies Income Tax Act (CITA) and it is administered by the Federal Government via the Federal Inland Revenue Service (FIRS).

Companies liable: Any company doing business in Nigeria, whether resident (registered in Nigeria) or non-resident, (foreign company registered outside Nigeria).  General Rate: 30%
Specific Rate of 20% is applicable to:
Companies with a turnover not more than N500,000 engaged in Agricultural production/Mining of Solid Minerals
Companies with turnover of not more than N1,000,000 in the manufacturing and Export promotion sectors
Companies in their 1st five years of operations

Minimum Tax:
This is imposed where a company has no taxable profit. These taxes are infamous for being unfair as businesses literally pay taxes on losses or on equity. It is computed as the highest of:
0.5% of gross profits
0.5% of net assets
0.25% of paid up capital
0.25% of turnover of N500,000
plus 0.125% of turnover in excess of N500, 000
To determine minimum tax, the highest of the above options is added to 0.125% of turnover in excess of N500, 000.
Exemption:
Companies exempted from paying minimum taxes include:
• Companies in the first 4 calendar years of commencement of business
• Companies engaged in Agricultural trade or business
• Companies with imported equity capital of 25% or more
Compliance Requirements
Nigeria operates a self-assessment taxation system and with this system, you are required by law to:
• File your tax returns within 6 months after your accounting year end(applicable to companies that have been in existence)
• File your tax returns within 18 months after incorporation or 6 months after your year end (applicable to companies that just began operations)
• File your tax returns with audited financial statements, tax and capital allowance computations and true and correct statements in writing containing the amount of profit from each and every source
• Make a one-time payment of your taxes within 2 months after you file your tax returns or make payments in instalment as discussed and approved by the FIRS board
Penalty for non-compliance
• Late Filing of Returns: This attracts a penalty of N25, 000 for the first month in which the failure occurs and N5, 000 for each subsequent month in which the failure continues. When convicted, the responsible officer of the company may be liable to a fine of N100, 000 or 2 years imprisonment or both.
• Late payment or non-payment of tax: This attracts a penalty of 10% of the amount of tax payable and interest at the monetary policy rate (MPR) and a spread to be disclosed by the Minister of Finance
Capital Allowances
The law allows for capital allowances to be granted on tangible non-current assets in lieu of accounting depreciation. Capital allowances allow for:
• An initial allowance which is a lump sum
• Annual allowances which are computed as the balance (balance left after initial lump sum has been subtracted) divided by the useful life of the asset as determined by the tax law.
Investment Allowances
This is granted at the rate of 10% to companies that incur expenditure on plant and equipment. Investment allowance is calculated on cost and is granted in the year of assessment in which the asset is first put into use. It is not taken into account in determining the tax written down value of the asset.
Disallowable Expenses:
Disallowable expenses under company income tax include:
• Depreciation
• Appropriation out of profits
• Management fees incurred without Ministerial approval
• Expenses incurred outside Nigeria to the extent the FIRS board approves
• Capital repaid or withdrawn or any expenditure of a capital nature
• Any sum recoverable under an insurance or contract of indemnity
• Taxes on income or profits levied on Nigeria or elsewhere
• Payments to unapproved pension/provident funds
Tertiary Education Tax (TET)
Tertiary Education Tax is levied on assessable profit, which is tax adjusted profit before capital allowances. The principal law for this tax is the Tertiary Education Trust Fund Act and it is administered by the FIRS.
Companies Liable: All Nigerian companies are liable to pay TET
Exemption: Non-resident companies and all unincorporated entities are exempted from paying TET
Rate: 2% of assessable profits
Compliance requirements:
• As stipulated by the governing Act, TET is payable within sixty (60) days after a company has been served a notice of assessment by the FIRS in respect of the TET return
• In practise, many companies settle their TET liability within two (2) months of the due date of filing their CIT return
Penalty for non-compliance:
• Failure to pay after 2 months of service of assessment notice attracts 5% of the tax in addition to the principal tax
• If failure persists after the first penalty has taken its course, penalty for first time offenders would be N10, 000 or imprisonment for 3 years while and N20, 000 or imprisonment for 5 years or both will apply to second time offenders
Personal Income Tax (PIT)
The Personal Income Act, Cap P8, LFN, 2007 (as amended by PIT Amendment Act 2011) is the legal basis for the imposition of PIT on the income of individuals in Nigeria. Each State has a State Board of Internal Revenue (SBIR) that administers this tax. They are responsible for assessment and collection of PIT. As a residency based country, personal income tax is paid in the state of residency. PIT operates the Pay As You Earn scheme which applies to employees and the Personal Income Tax scheme which applies to business owners. Even though the same tax rate applies to both schemes, the method of computing differs.
Companies/Individuals liable: Ventures, Partnerships, Sole Proprietorships, employees
Rate: PIT rate is applied on a graduated scale on taxable annual income as follows:
First N300, 000; 7%
Next N300, 000; 11%
Next N500, 000; 15%
Next N500, 000; 19%
Next N1, 600, 000; 21%
Above N3, 200, 000; 24%
Minimum Tax: Minimum tax is computed at 1% of an individual's gross income. This is applicable where actual tax payable according to the table above is less than 1% of gross income
Compliance Requirements:
• According to PAYE regulations, PAYE taxes should be remitted on the 10th day following the month of deduction.
• Taxation of business profits is similar to the provisions of the CIT
• A taxable person must file with the relevant tax authority the returns as stipulated within 90 days from the commencement of every year of assessment.
• Every employer must file a return of all emoluments paid to employers not later than 31st January of every year in respect of all employees in his employment in the preceding year
• Where the tax authority has raised an assessment for the tax due, the assessment must be paid within 2 months from the date the assessment is received if the assessment is not in dispute. If the assessment is disputed, it would be suspended until the dispute is resolved
Penalty for non-compliance:
Non-compliance attracts a penalty of 10% per annum of the amount plus interest at the prevailing commercial rate from the date when the tax becomes payable until it is paid.
Value Added Tax (VAT)
Value Added Tax is applicable to all taxable persons and is paid on goods and services purchased, or goods imported into Nigeria. It is administered by the FIRS and is governed by the VAT Act. Nigeria operates a net-off VAT system which is only applicable in two cases:
• You can net-off input VAT which you pay on goods that you bought directly for resale
• You can also net-off VAT on raw and packaging materials as a manufacturer
Input VAT
This VAT is on goods purchased or imported directly for resale and goods which form the stock-in-trade used for the direct production of any new product on which the output VAT is charged. In computing VAT, Input VAT on overheads, services and general administration should be expensed through the profit and loss account while Input VAT on any capital item and asset should be capitalized together with the cost of the item or asset.
Output VAT
Output VAT is collected by a supplier from its distributor, agent, client or consumer on goods and services supplied to them. Where output VAT exceeds input VAT, the Taxpayer is required to remit the excess to the FIRS but where input VAT exceeds output VAT, the Taxpayer is entitled to a refund from the Tax board.
Rate: 5%
Exemptions: Oil exports, medical and pharmaceutical products, basic food items, books and educational materials, baby products, plant, machinery and goods imported for use in the export processing zone or free trade zone
Compliance Requirements:
• A taxable person is required to render monthly VAT returns within 21 days of the month following the month of the transaction.
• The returns are to be filed using the VAT returns Form 002 which can be obtained from the tax office
Penalty for non-compliance:
• Failure to register VAT attracts a fine of N10, 000 for the first month and N5,000 for every subsequent month in which the default continues
• In addition to paying N5, 000 fine, the premises of the business would be sealed off if VAT registration is not done after one month
• Failure to issue tax invoice attracts a fine of 50% of the cost of the goods or services for which tax invoice was not issued
• Failure to collect VAT attracts a fine of 150% of the amount not collected plus 5% interest above the Central Bank's monetary policy rate
• Failure to file returns attracts a penalty of N5,000 for every month in which the failure continues
• Non-remittance of VAT payable to the FIRS attracts a penalty of 5% per annum and interest charged at the prevailing commercial rate on the amount of tax in default
Withholding Tax (WHT)
Withholding Tax is an advance payment of income tax deductible at source on qualifying transactions. It may also represent the final tax liability on certain passive income. The relevant provisions are in the CITA, PITA, PPTA and WHT Regulations. The FIRS administers this tax for corporate entities while the SBIR administers this tax for individuals and unincorporated entities.
Rate:
1. Dividend, Interest & rent: Company  10%, Individual 10%
2. Hire of equipment, motor vehicles, plant and machinery: Company 10%, Individual 10%
3. Royalties: Company 10%, Individual 5%
4. Commission, consultancy, technical and management fees, legal fees, audit fees and other professional fees: Company 10%, Individual 5%
5. Building, Construction and related activities: Company 2.5%, Individual 5%
6. All types of contracts and agency arrange-ments other than sales in the ordinary course of business: Company 5%, Individual 5%
7. Directors' fees: Company N/A, Individual 10%
Companies liable: All Companies, organisations and establishments approved for the operation of the Pay As You Earn Scheme

Compliance Requirements
• For WHT deducted from companies, remittance to the FIRS is due within 21 days after the duty to deduct arose
• For WHT deducted from individuals and unincorporated entities, remittance to the SIBR is due within 30 days after the duty to deduct arose
• Submission of WHT to FIRS must be in electronic form and must contain the Tax Identification numbers of all the suppliers from whom tax has been deducted

Penalty for non-compliance
• Failure to remit to FIRS attracts a penalty of 10% per annum and interest at the Central Bank rate
• Failure to remit to SBIR attracts a penalty of N5, 000 or 10% of tax due, whichever is higher in addition to the principal tax and interest at bank lending rate
Tax Projections in 2016
With the current economic situation, we would likely see new introduction of taxes and an aggressive drive by the FIRS and SBIR in enforcing compliance with tax laws. We would also likely see:
• Potential increase of VAT rate from 5% to 10%
• An introduction of e-tax filing and e-tax payment and the Integrated Tax Administration System (ITAS)
• An introduction of Transfer pricing and Tax risk management
• An implementation of the deduction of stamp duties
Some common pitfalls in Tax compliance include:
• Adoption of inappropriate investment vehicle: Many entrepreneurs register their businesses as companies or corporate entities without fully understanding the tax implications involved and then abandon the company when the demands are too much to bear. It is advisable to seek counsel before adopting an investment vehicle and to understand the tax system.
• Failure to file returns or pay taxes: This is a very common pitfall and the excuse usually cited is a lack of money. If your business is in a tight corner financially, it is advisable to have a conversation with the tax office and work out an arrangement instead of evading tax.
• Poor or non-existent tax compliance internal control system: Often times, businesses run into complications with the tax man because of a lack of internal tax compliance system within their organisations. The internal control system is vital as it eases the tax payment process on your part and also helps your record keeping.
• Errors in claiming capital allowance on qualifying capital expenditure: Errors in claiming capital allowance on qualifying capital expenditure can lead to complications during tax computation and payment. It is therefore important to seek counsel on tax issues before filing returns.
• Failure to charge WHT/VAT on qualifying transactions: Failure to charge WHT or VAT attracts severe penalties yet it is a common pitfall with entrepreneurs for fear of losing clients to increased prices as a result of VAT addition
• Remittance to wrong tax authorities: It is very important to know the taxes applicable to you and the authorities in charge as payment to wrong tax authorities cannot be reversed or corrected.
• Providing inadequate or false documentation to tax authorities: This act leads to complications in tax computation and payment and paints a negative image of dishonesty. It is advisable to be honest in you dealings with the tax authorities.
Practical tips on tax compliance
• Seek expert opinion on tax related matters especially on contentious issues
• Set up standard tax processes, technologies and control framework within your organisation to ensure tax compliance
• Conduct periodic process, control and tax compliance diagnostic reviews to ensure that your organisation complies with tax laws
• Collaborate with relevant organisations to advocate for required changes in tax laws
• Ensure adequate documentation and efficient document retention policies
While it is evident that tax compliance in this dispensation is of uttermost to the government, adhering to the compliance requirements above will keep you out of the tax man's net.