The 2019 FATE Annual Celebration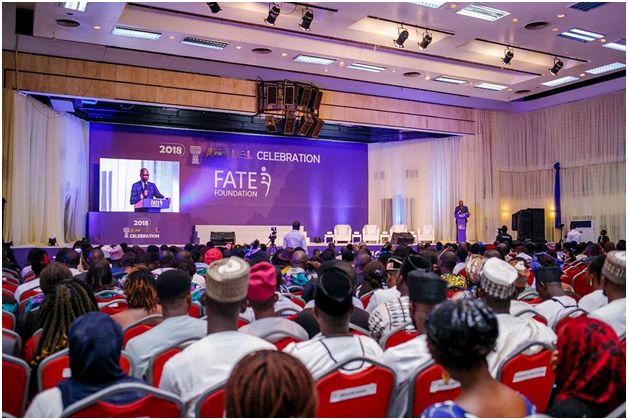 Every year, we help entrepreneurs to Start, Grow and Scale their businesses. Our entrepreneurs thrive and their businesses succeed, setting the pace and breaking limits. Their remarkable strides in business give proof to the huge support and unwavering commitment of all our institutional partners and passionate volunteers.
Join us at the 2019 Annual Celebration and Graduation Ceremony, as we celebrate another impactful year of helping businesses to Start, Grow and Scale.
Date: Thursday, December 5, 2019
Time: 3.00pm – 5.15pm (Guests to be seated by 2.50pm)
Venue: Muson Centre (Shell Hall), 8/9 Marina Road, Onikan, Lagos.
Key Highlights:
• Keynote Address by Ms. FunkeOpeke, Founder/ CEO, MainOne
• Presentation of our 2019 Impact Report
• Celebration of the 588 aspiring and emerging entrepreneurs we supported in the year across 11 states
• A video documentary presentation of" Inspiring Growth Stories" from FATE enabled entrepreneurs
• Presentation of four (4) awards in the following categories:
FATE Model Entrepreneur
Volunteers of the Year
FATE Alumni Model Entrepreneur
FATE SME Journalist
We look forward to seeing you.