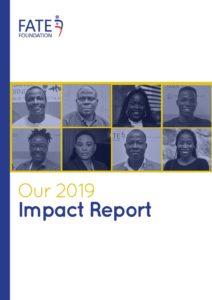 Testimonials
What our Entrepreneurs are saying.

Mayowa Eremiokhale
Founder, MODS
"Despite the economic environment, my revenue has grown by over 30% since completing the programme. The EEP has changed the way I do business and then taken me and my business to the next level"
(AEP 60)(EEP 22)

Dr. Uganze Eke,
Founder, Fitness Fair Limited
"The EEP brought that homegrown training that makes you understand the Nigerian business terrain, its difficulties and how to overcome them without feeling like you need to throw in the towels."

(AEP 47) (EEP 23)

Adeyemi Okunowo
CEO, Wingsville International Enterprise
"The EEP is a live changing programme that has brought clarity on how to run a business that will outlive you."
 (EEP 23)


Perita Kimeng
Executive Director, StreSERT Service
"Starting out in business was more of putting the cart before the horse, but coming to the EEP has given me more perspective and broadened my horizon on business. It is a very enlightening programme that I will advise every entrepreneur to be a part of."
 (EEP 22)

Subscribe now and receive weekly newsletter with educational materials, new courses, interesting posts, popular books and much more!